The Game is a popular American rapper who's known for being one of the biggest influences in the West Coast hip-hop scene.
With the style of his rap gaining so much popularity, it helped reignite the West Coast hip-hop and made it on parr with its East Coast counterpart.
His popularity started to rise after he became part of Dr. Dre's "Aftermath Entertainment" and went on to release his debut album "The Documentary".
This became a huge hit that it even managed to reach no.1 at the "US Billboard 200". His success also managed to help him star in several films.
Growing up, The Game had a troubled childhood and had several run-ins with the law as he had to do anything in order to survive.
He then found an interest in rap music and started to craft his skills while still in the hospital in order to recover from a gunshot wound.
After his recovery, he continued started getting more passionate about rapping and eventually quit his old lifestyle to find a new life through rapping.
If you want to know more about this inspirational artist then keep reading. We're going to show everything there is to know about him, from his personal life, career, and even to his net worth.
Personal Details
Celebrity Name: The Game
Full Name: Jayceon Terell Taylor
Gender: Male
Birthday: November 29, 1979
Place of Origin: Compton, California
Age: 40
Height: 6'4" ft
Weight: 96 Kg
Nationality: American
Sexual Orientation: Straight
Status: Single
Wife: None
Profession: Rapper, Record Producer, Actor
Total Net  Worth: $22 million
Early Life and Upbringing
Jayceon Terrell Taylor or more commonly known as "The Game" was born on the 29th of November 1979 in Los Angeles, California to George and Lynette Taylor. 
He spent a substantial amount of his childhood in the streets of Compton where he was surrounded by the street gang called the "Bloods". Taylor eventually joined this street gang, exposing him early in his life on how rough it was to live in this part of California.
His troubled childhood was also caused by his parents who were drug addicts and it was reported that his father would constantly molest his sisters.
When Taylor turned seven, his mother left him to foster care until he turned fifteen which managed to turn his relationship with his mom sour.
He had his education at "Compton Highschool" where he excelled in sports such as basketball and track.
Though once Jayceon reached 21, he became deeply involved in the gang-life where he started selling drugs and fought with other street gangs. This led to him getting shot and being bedridden for days, where he spent most of his time delving into rap.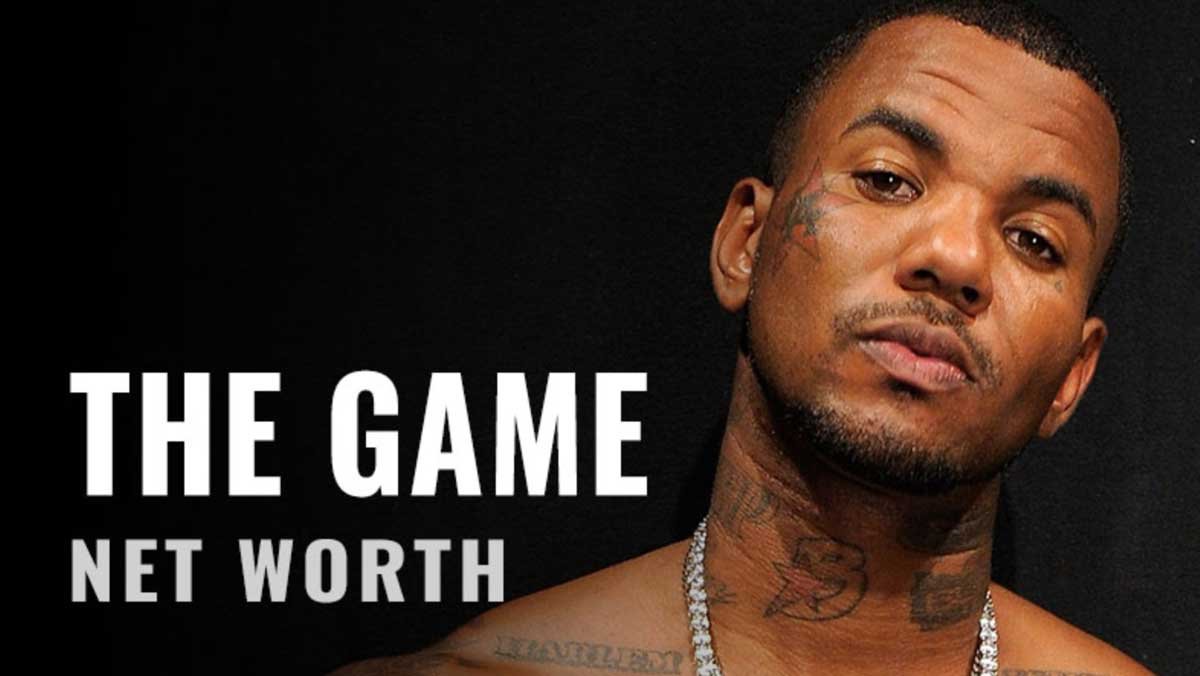 Personal Life
The rapper was engaged to the actress Valeisha Butterfield and was supposed to get married in 2007. Though this marriage didn't come to fruition as the engagement was called off in 2006.
After the canceled engagement, The Game started to date a 6th-grade teacher named Tiffney Cambridge. They were in a relationship for over eight years but there weren't any plans for the couple to get married.
Currently, the rapper is still single but he already has three children with him. Two sons named Harlem Caron and King Justice, and a daughter named California "Cali" Dream". 
Career as a Rap Artist
The Game decided to go away from his gang-life and concentrate more on his rap career. He released his first mixtape "You Know What It Is Vol. 1" which helped him land a record deal.
His songs helped him get noticed by Dr. Dre who signed him up to his record company "Aftermath Entertainment".
By 2003, Dr. Dre decided to feature The Game into several appearances in music videos to boost up his popularity.
The following year, he was able to release his first debut single "Westside Story" which became a massive hit and has sold tens of thousands of copies in the first few months.
In 2005, he then released his first album "The Documentary" which managed to get a lot of success. Though, his partnership with 50 Cent and Dr. Dre eventually came to an end due to a feud that they have, leading him to leave Aftermath Records.
This was followed on his eventual record deal with Geffen Records where he released his next album "Doctor's Advocate".
The Game then proceeded to another album in 2008 "LAX" before returning to Aftermath to release "The R.E.D. Album" in 2010.
The rapper continued to release more successful albums such as his compilation album "Blood Moon: Year of the Wolf" and "The Documentary 2".
Awards and Achievements
The success from multiple albums that The Game has released managed to earn him several awards and nominations. He had several nominations from the "BET Awards" and also from the "Grammy Awards" for "Best Rap Song".
He's also won "The Ozone Awards" back in 2007 and 2008 for "Best West Coast Rap Album" and "Best West Coast Rap Artist".
Controversies and Legal Issues
Throughout The Game's career, he has gone through a lot of legal issues and controversies such as in 2005 where he was charged for assaulting a fan. He, along with the rapper Snoop Dogg, was sued for almost $22 million dollars. The same year, he was also charged for disorderly conduct inside a mall. 
In 2007, he was even arrested for threatening a person with a gun which led to him being guilty of assault and weapons charges. The Game was sentenced for 2 months in prison while also serving 150 hours of community service.
Back in 2011, he was refused entry to Canada due to his ties with his former gang the "Bloods". After a few years, he was also charged with sexual assault by a TV Show contestant in "She Got Game".
Total Net Worth of The Game
Having a successful music career in the rap industry, it's no wonder that The Game has managed to accumulate a whopping $22 million dollars.